Well Hello 2010!
My bad! I havent posted anything in nearly a month!
hope you had a great Chrimbo! I did! got to see all the family (I love spoiling my Fam at chrimbo!) and had drinkies and ate waaaaaayyyy too much choccie, but who cares!
I got a fab new camera a Nikon Coolpix p90,


clothes, dvds, cash, smellies, make-up, a Vivienne Westwood Orb necklace and other stuff (so obv my fam love spoiling me too!)

Re my last post O. M. G. Nowhere Boy is sooooo good! its done so well, better than anything like "The John Lennon Story" or "Backbeat" (although I do like Backbeat!)
Ive seen it twice already, Aaron Johnson who plays John is amazing, hes got Johns magic and accent spot on! (and looks beautiful with hes Buddy Holly glasses and teddy boy hair do!)



I cryed a little both times, if your a Lennon fan its a must see!!
really made my Xmas/NY!

now I'm looking forward to Tim Burtons Alice in Wonderland coming out in March!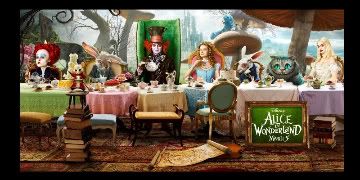 how good does it look??!!

K so I'm also now on Lookbook so I'll be showing you all some of my new fashion finds!
aaaaaaand thats about it for now!
oh yeah I only need 1 more follower and I'll be doing the Give Away comp!
I've collected together some nice little goodies for the lucky one!
xxxxx