A great place for vintage clothing and accessories
ran by yours truly!
"Desdemona just because you're the daughter of a man"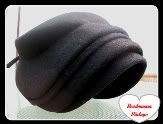 www.desdemonavintage.blogspot.com

Desdemona after the Johns Children Song, and of course The Allman brothers also did a song called Desdemona, cus aint it also a place in Texas, which is cool, coz I like Country music!!!!