Just a quickie....
to say I'm sad that Robin Hood has finished on Saturday nights,
I despise Saturday night T.V, but that was worth watching
with the added bonus of Richard Armitage of course!! certainly his hottest role yet! with the leather and the long hair and the smirk and the....slap me I'm getting carried away!!
If you are a fan like moi and have not seen North & South then do yourself a favour and obtain a copy quick sharp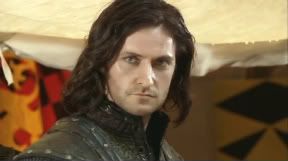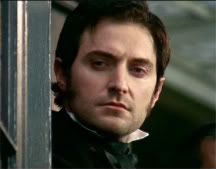 (I'm sitting here with sound of starling birds twittering outside coz I put one of those Bill Oddie (I call him Odd Billie) fat ball/ bird cake things hanging outside they are all fighting and now my dogs after it too, its got them mealworm thingys in it eeeuuurrkkk! I said to the other half that I put one in he's chicken fajita dinner....He didnt see the funny side, but I did!!) hehe
talking of twittering I'm on Twitter Here
blogging twice in one day!! am I feeling OK!! bye for now!